Post Remodeling Cleaning
Why You Should Hire a Post Remodeling/Renovation Cleaning Service?
Once the workers have left your home or office after construction or remodeling, there is always a mess that gets left behind and needs to be cleaned.
You need to remove dust, sanitize the place, get the bathroom fittings cleaned and make the flooring and walls spotless so it would nicer than it was before!
So CleanPanda offers the following:
Dust removal from pipes, light fixtures and all surfaces
Cleaning of all surfaces, including floors, counters, shelves, cabinets etc.
Spotless window cleaning to ensure they are shining.
Sanitizing and sterilizing the whole space for it be free of dust, germs and allergens.
Damp cleaning all sorts of fixtures, including bathroom fixtures.
Floor cleaning, including scrubbing.
*These are just some of the many services that we offer to our clients in Houston, TX.
---
Trained & Trusted Professional Cleaners
We at CleanPanda have strict policies about the quality of service that we provide to our customers. Keeping that in mind, we only hire the most experienced people to join our team. All our cleaning staff members are updated from time to time on the latest advancements and innovations in the cleaning industry to ensure that they use only the latest and most effective products, equipment and techniques. And of course, with their years of experience backing them, they always have a solution to even the trickiest of cleaning problems.
CleanPanda staff is friendly, punctual, efficient and cordial. We work in a manner that keeps you completely happy; following your instructions carefully and doing the job just the way you'd like it. You can sit back and relax while our Post Construction Cleaning experts work meticulously and tirelessly till the job is done properly and perfectly.
---
Affordable After Remodeling Cleaning Prices
If you are looking for a cleaning service for your home or office, we'd be happy to provide you services for as many days as you want. You can call us and let us know your exact requirements, and we will get started on making the plan for you immediately.
If you are a company that delivers remodeling or interior services to multiple other clients and would like to partner with us for packages on post construction cleaning, then connect with us for more details on how we can work out services that ensure the space is ready before your new tenants or buyers move in.
Either way, we at CleanPanda believe in providing only the best services to our clients as per their convenience. There are multiple services to choose from, and one can make their own customized package deal. We are flexible with how and when you would want to take the services, and promise that you won't face any obstructions or hassles from our side.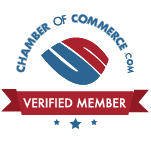 Houston Home Cleaning Services
---
CleanPanda Service Quality Promise
We at CleanPanda believe in providing excellent quality services to our clients so that they can trust us blindly with their cleaning needs. We take pride in the fact that all our previous clients have been happy with the services we have provided, and we work harder each day to maintain the standards.
To keep our customers happy, we give the guarantee of 100% satisfaction with our services. We promise that we will deliver only the best to you when you book our Post Construction Cleaning services in Houston, TX. In the unlikely case that you are unhappy with our services or if one of our cleaners has left a spot at some place, we are happy to come revisit and rectify our mistakes at no additional charge. In other words, we will work as hard as it takes to keep you happy and satisfied.
---
Post renovation cleaning cost
You can use our House Cleaning Calculator or contact us over the phone 832-266-1220 to get an idea on the various kinds of packages we provide for Post Remodeling Cleaning. Our Prices are known to be the best. Or you can just book it now online!
---